Intelligent Fuse Retail POG Display Set
This ready to sell product display board is ideal for retail store display. It includes 24 slots for Intelligent Fuse retail package products and a lighted fuse on top to demonstrate how Intelligent Fuse works in real life. Please contact us for further details.

Product Image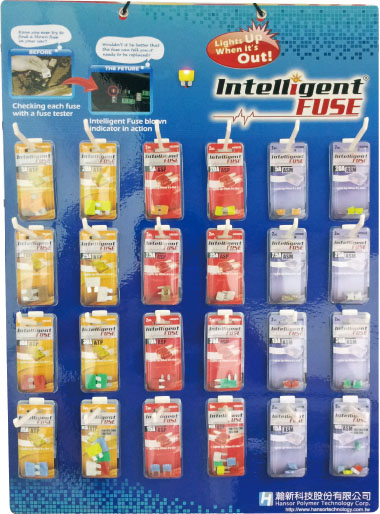 Product Packaging
* Contact us for details.
TOP